A
Nigerian
man who has been identified as Joshua Ilayah, has called out his
ex
-
girlfriend
over an alleged
infidelity
with a yet to be named "f**kboy".
Joshua, who alleged that his girlfriend texts her "f**kboy" with the phone he gave her, threatened to release her nudes if she doesn't bring back the phone before 7pm.
Here's what Joshua wrote;
"Who know her should advise her to bring my phone back. I gave you to
use it now I need it, or you see your nude every where, no f**k is given.
I don't open doors for hoes, U can't be texting a f**kboy with the phone I gave you, last warning. Your juju don expire now I need my things back before 7pm or hmmmmmm."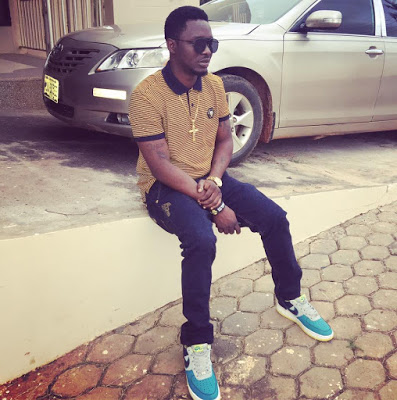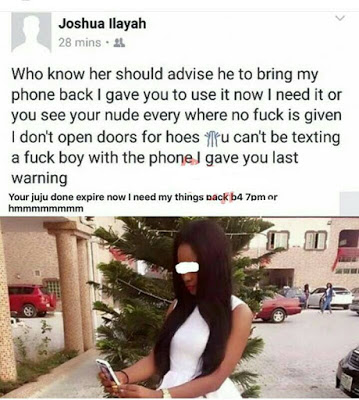 For Your Business Advert Inquiries Email:portharcourtcityblog@gmail.com Whatsapp on (+234)8061356726