Samsung's calls this the "infinity display", and even the home button has been removed, replaced with a pressure-sensitive section at the bottom of the screen.
Launching on 28 April (though pre-order customers will receive theirs a week early), the Galaxy S8 will retail at £689 and the S8+ at £779.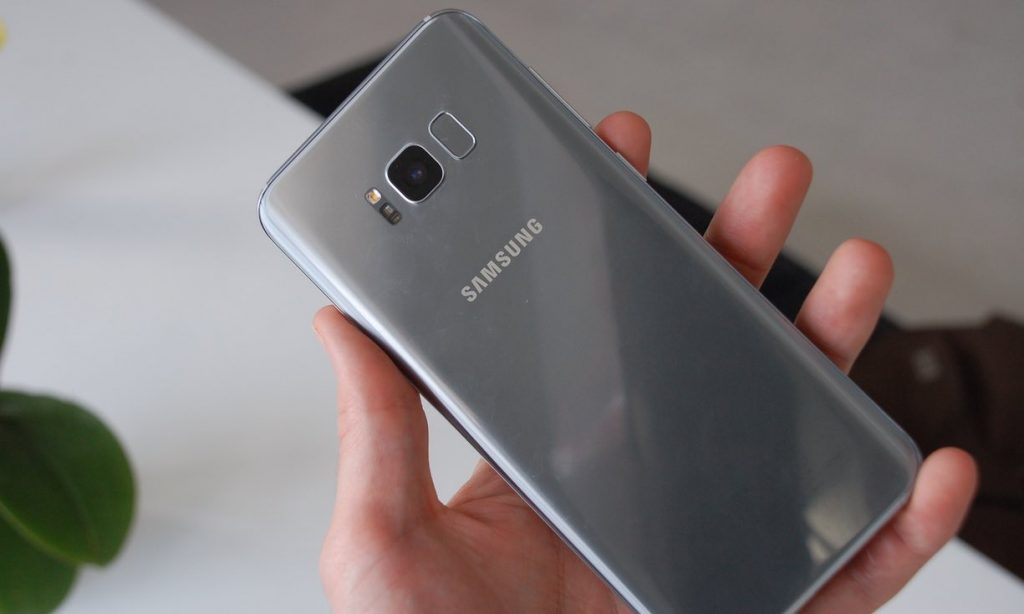 Those prices are £10 and £40 cheaper than the respective iPhone models Samsung is competing with, but leave the S8 £120 more than the S7 and the S8+ £140 more expensive than the S7 Edge.
Two colours will hit Britain, "Midnight Black" and "Orchid Grey", and Samsung is still decided whether to launch a third colour, "Arctic Silver".
That allows the two devices, with screens of 5.8in and 6.2in respectively, to occupy the body of a phone with a much smaller display.

The Galaxy S8, for instance, has dimensions of 148.9 x 68.1 x 8mm, roughly a centimetre shorter and narrower (though 0.7mm thicker) than an iPhone 7 Plus, despite having a screen 0.3in larger.

The screen, with a resolution of 2960 x 1440 pixels on both models, is also the first on a mobile phone to be rated as Mobile HDR Premium, certifying it as meeting a certain standard for high dynamic range content – showing blacker blacks, brighter whites and a generally larger range of brightness than most phones.

Inside the devices is an octacore chip (with four cores clocked at 2.3Ghz and four at 1.7Ghz), the first in a smartphone to be made in a 0.1 micron production process, along with 4GB of Ram and 64GB of flash storage. Also present an expansion slot for microSD cards: while Samsung removed the slot for the Galaxy S6, from the S7 onwards, owners have been able to slot in an SD card for extra storage.

Although largely similar apart from their screens, the two sizes do have one other difference: a larger battery in the larger model, rated at 3,500mAh, while the smaller phone has storage of 3,000mAh.

The Galaxy S8 will ship with Android 7, Nougat, which is currently the most recent version of Android. It is due to be superseded in the third quarter of 2017 by Android O.

The cameras on the two devices remain largely similar to those in the Galaxy S7: A 12MP rear-facing camera, with optical image stabilisation, and an 8MP selfie camera, both with an F1.7 aperture.

Also included is a fingerprint sensor on the back of the device, next to the camera, and a face unlock feature.

One thing that's survived the upgrade is the headphone jack. Six months after Apple took the heat for shipping the iPhone 7 without a standard 3.5mm plug, the Galaxy S8 still has room for the old port.

For Your Business Advert Inquiries Email:portharcourtcityblog@gmail.com Whatsapp on (+234)8061356726