If the reports of social media is anything to go by, Former First Lady, Dame Patience Jonathan may be running for the Nigerian Senatorial seat in 2019.
Patience Jonathan is the wife of former President, Goodluck Jonathan who was defeated by President Muhammadu Buhari in the 2015 General Elections.
Mrs. Jonathan who is still facing corruption charges by the Economic and Financial Crimes Commission (EFCC), is said to the candidate of Rivers East Senatorial District in Rivers State comes 2019 general elections
It all started when a twiiter user, @JajaPhD - JAJA tweeted that: "The best news I got today is that Dame Patience Jonathan PhD is going to run for Senate in 2019".
The tweet has generated a lot of controversies and name calling...
See Nigerians reaction on social media: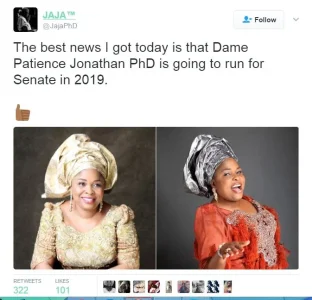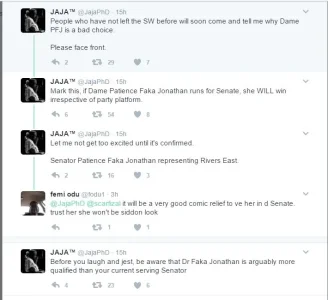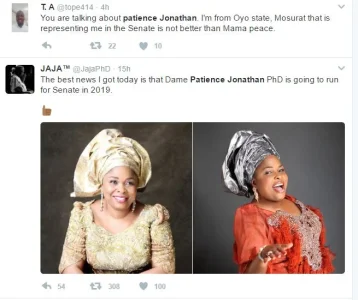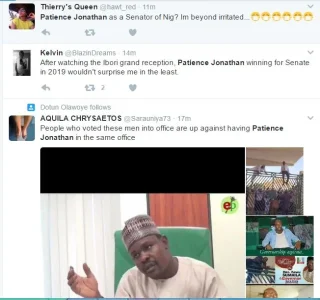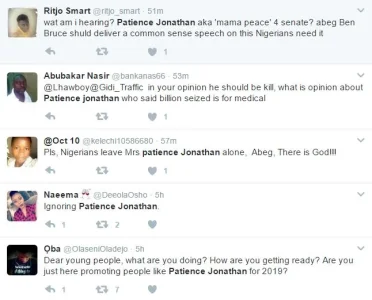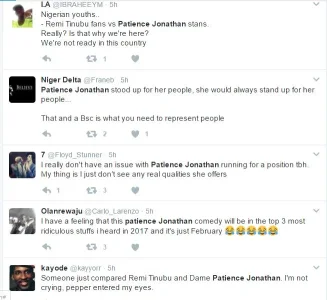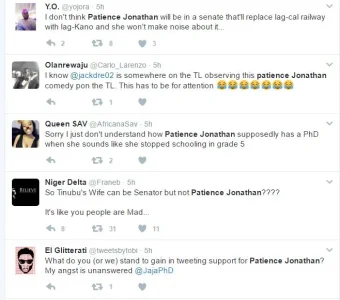 For Your Business Advert Inquiries Email:portharcourtcityblog@gmail.com Whatsapp on (+234)8061356726