This Sisters pictured above Specialize in Posting Seductive Photos On Instagram And Then Nigerian Billionaires Fly Them Into Nigeria And Pay Them Millions Just To Have Sex With Them But They Then Secretly Video The Sexcapades And Then Use It To
Blackmail The Billionaire They Have Succeeded In Using This Technique To Make More Than $700k A Whopping N330Million But They Have Just Been Caught And Are Currently Locked In Jail Now While They Were Trying To Use Their Technique On Popular Billionaire Femi Otedola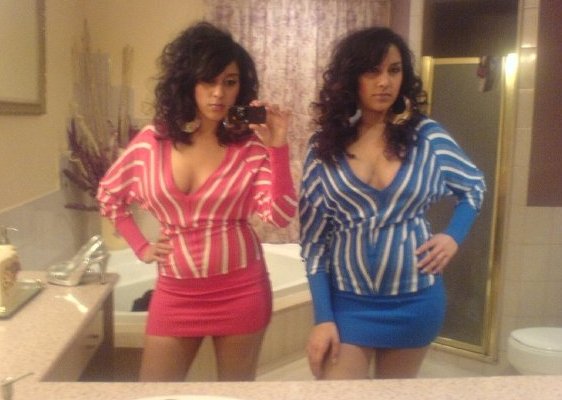 Villainy may tarry like the night but the dewy spokes of justice eventually arrives like the morning sun, banishing away its darkness to replace it with light. Like highway bandits finally getting their comeuppance, Canadian sisters, Jyoti and Kiran Matharoo, have sashayed and plotted their way into the dragnet of the law.
The high society courtesans that erstwhile threatened the peace of Nigeria's rich, spoilt wives, whose husbands patronised coughed hundreds of thousands of dollars to grace their beds have met their waterloo. The exotic imports who held high society in a vicious, manipulative chokehold have been arrested.
The long arms of the law finally caught up with the Matharoos while they hatched a sinister plot against Forte Oil boss and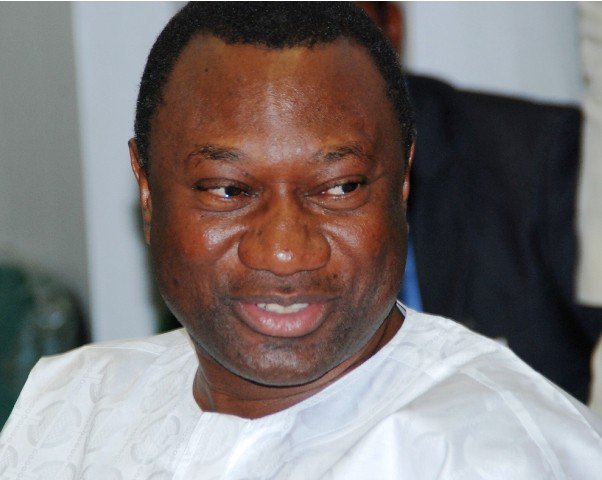 The long arms of the law finally caught up with the Matharoos while they hatched a sinister plot against Forte Oil boss and philanthropist, Femi Otedola. Having used their slanderous and shadow website, naijagistlive.com, to successfully blackmail and torment the crème of Nigeria's affluent males who couldn't keep their member in their pants, for a long while, the sisters soon shifted their gaze to Otedola and honed in on him, hoping he would fall to their wiles and into their trap, like many of his peers.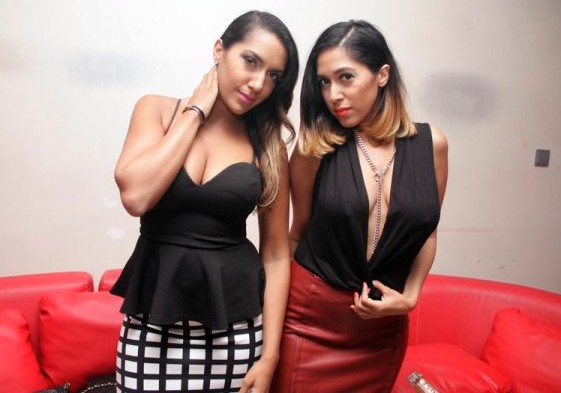 But Otedola proved a tough nut to crack. Rather than fall to their machinations, the oil magnate in collaboration with maverick detectives, carefully coordinated his own plot against the Indian vixens. Eventually, he bested them at their game and got them entangled in the vicious web of their dastardly plot.
Contrary to popular perception that some unknown face was the mastermind of the slanderous website, naijagistlive, it was actually the brainchild of the Matharoos.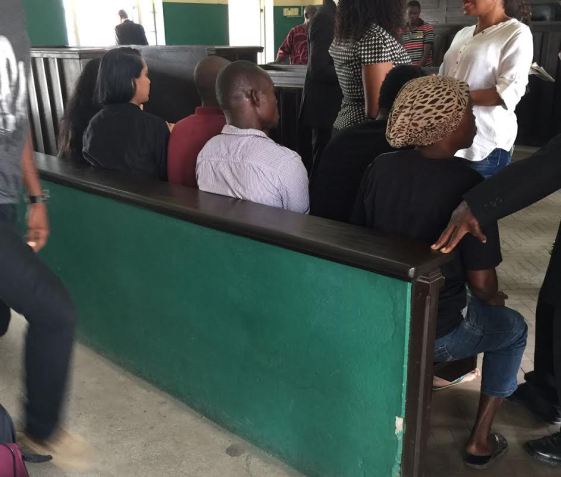 The sisters hid behind fictitious identities to malign and blackmail their rich clients. The detectives who traced and apprehended them at Eko Hotel some days ago, via the use of cutting edge technology and intelligence measures discovered that the Matharoos were the ones writing and posting defamatory articles about their rich clients on the website. A visit to their base revealed secret video cameras and recordings of their trysts with their aristocratic customers.
The recordings revealed dirty and very shameful secrets of several of Nigeria's most influential and powerful industry and political titans who patronised the Matharoos. Unknown to their clients, the sisters kept recordings of their liaisons with them and subsequently used them to blackmail and extort the poor fun seekers. Those who refuse to cooperate with the sisters are exposed on their highly controversial and defamatory website.
However, the sisters bit more than they could chew when they gunned for Femi Otedola. Now they are in police net.
It would be recalled that Jyoti and Kiran Matharoo, returned to Nigeria, once again after they fled in a hail of storm and invectives. The terrible siblings became the extreme fetish of the filthy-rich; the twin-menace that kindled the fire and extinguished the virtue of many Nigerian billionaires.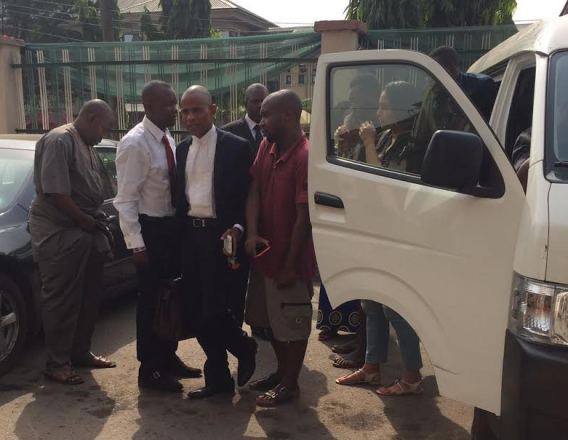 At the last count, the sisters allegedly raked in over $700, 000 from their liaisons with their billionaire clients. Little wonder, they struck fear in the hearts of several wives of Nigerian billionaires – they lived afraid of Jyoti and Kiran Matharoo. For the wives of Nigeria's superrich, the fear of Jyoti and Kiran Matharoo was the beginning of wisdom.
While they held court in the country, they exhibited no inhibitions in their numerous exploits with other women's husbands. They were always willing to explore boundaries and the extreme with their male clients as long as the latter were willing to pay their bills. According to clients of the Matharoos, your money determines the degree of pleasure you get from them.
The Matharoo sisters are indeed expensive company to keep for billionaires daring enough to seek their exotic services. They fly on private jets and first class in commercial flights. They enjoy the latest luxury perks at their beck and call and they fly to any part of the world, Monaco, London, Paris, inclusive to pleasure the loins and vanities of their superrich clients.
Before they fled the wrath of irate Nigerian housewives to cool their heels at an undisclosed location abroad, they held court at the Wheatbaker Hotel in Ikoyi and the Eko Signature, Lagos. Practically all the rich guys in Nigeria have spent time with them. Little wonder their names strike fear into the hearts of many rich, married women in Nigeria.
Just mention their names anywhere and you will see both married and unmarried women craning their necks and clutching at their men apprehensively. Notwithstanding their established notoriety, Nigerian men are willing to pay any amount to have these ladies. Many have been known to visit their Instagram pages to glance at their half naked pictures and all. Unknowingly, they have destroyed so many homes.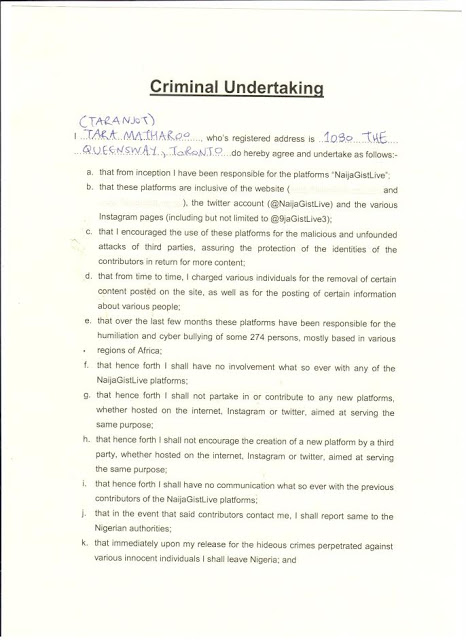 Fastforward to today Devc 23rd The two sisters were charged to court for allegedly being part owners of notorious website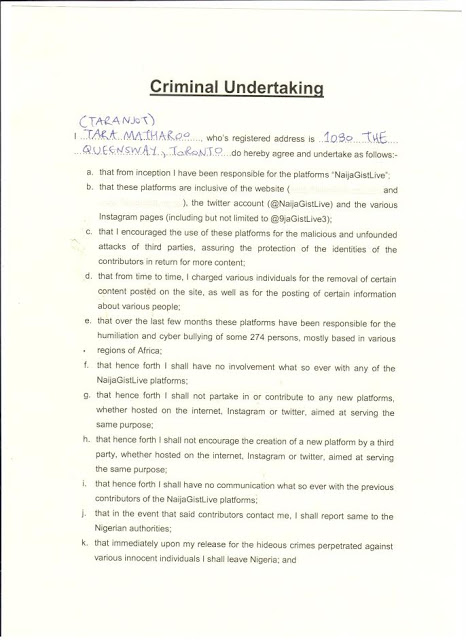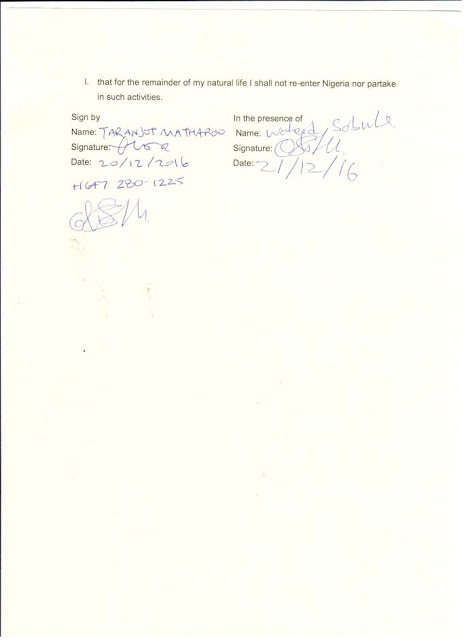 The sisters made confessional statements revealing they own the site and issued an apology to Otedola for allegedly plotting to blackmail him. The sisters are facing 4 years in prison for cyber bullying, blackmail and extortion if they are found guilty.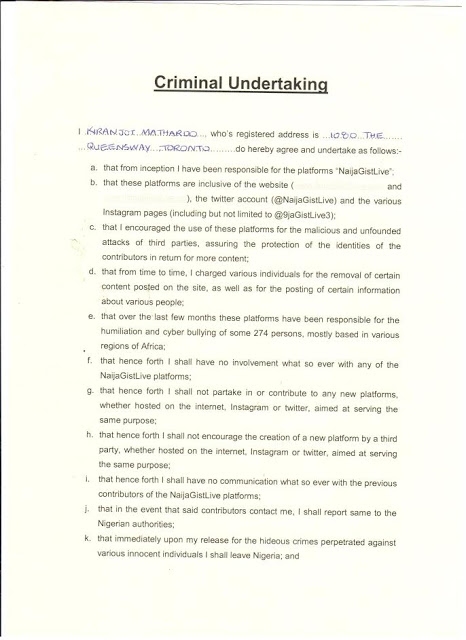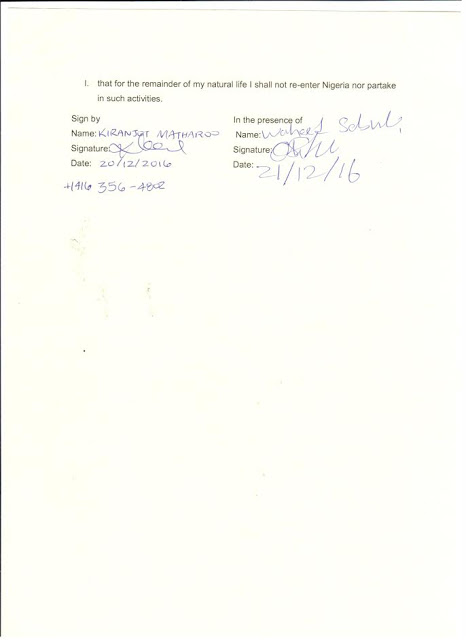 The sisters, Jyoti and Kiran Matharoo were then brought forward at the Yaba Chief magistrate court today to face charges of cyber bullying, blackmail and extortion. The sisters, who are Canadian citizens were arrested about two weeks ago after it was discovered that they are allegedly part owners of notorious website NaijaGistLive.com.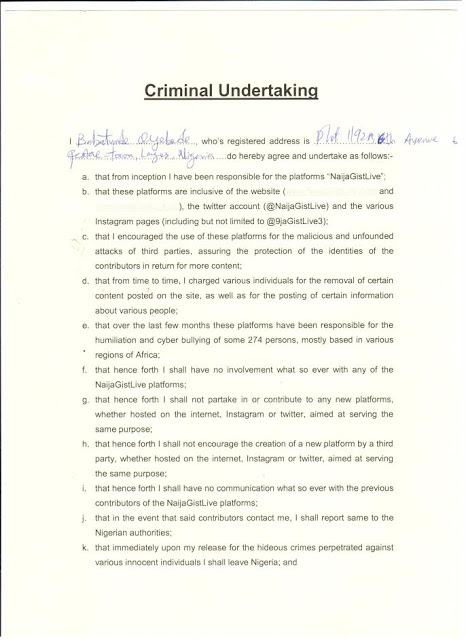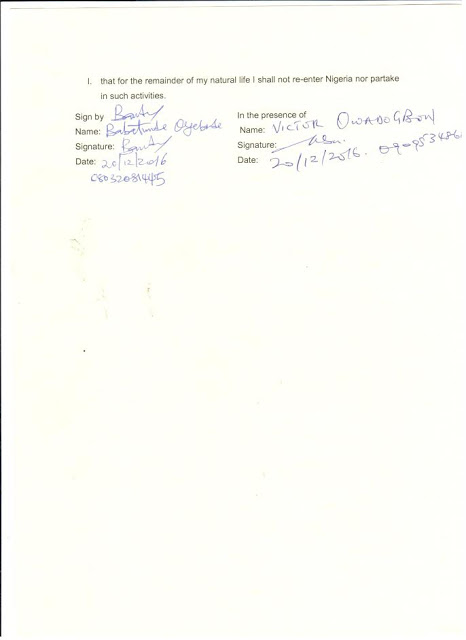 A phone number used in making business transaction for NaijaGistLive was traced to the sisters at their room at Eko Hotel, and when police searched their phones and iPas, they found evidence linking them to the site that have over the years extorted the very rich. They tried to extort money from billionaire businessman Femi Otedola who filed a complaint against them which led to their arrest.

For Your Business Advert Inquiries Email:portharcourtcityblog@gmail.com Whatsapp on (+234)8061356726